I would always love what is ALWAYS happening in this Yahoo-Malaysian-based craft group. Recently Usha, has organised a blue & button theme pincushion exchange. Here what i made/gave to my partner, Radha in Alor Setar.
Blue and button theme pincushion, fabric ribbon and perle cotton thread (i really love these 2 thing!), small towel with cross stitch border, blue flower, buttons (i think it is a lighthouse?) felt and needle size 22 (not in the pic) suitable for the perle thread.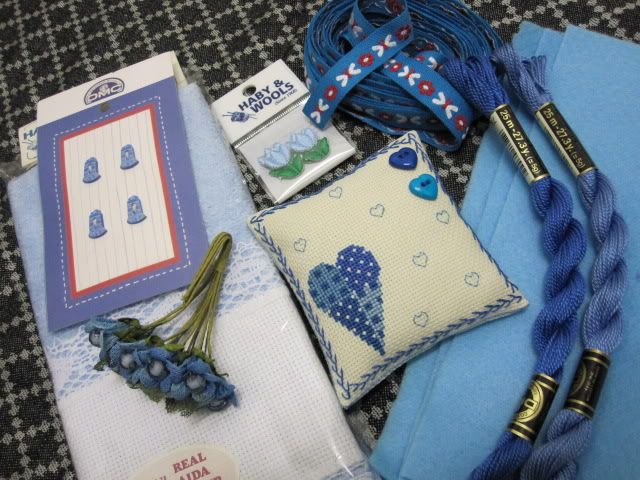 And these are exchange from Nik for me. The cushion is so adorable with the design on the center. Nik gave me a pack of candy-ish wooden beads (my daughter has been eyeing for it :P), ribbon, pins, bias tape and small yellow towel. Thanks Nik!
Thanks to Usha, who has organized the exchange. It was fun!