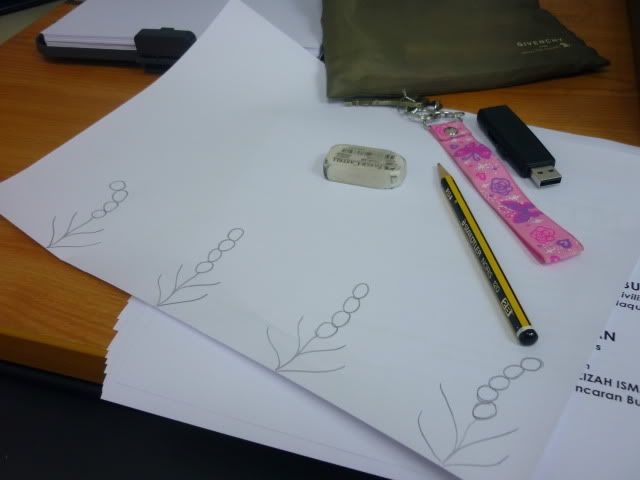 so, before it fades out or left ignored in the corner of my brain, i scribbled it on the paper..look at the mess on my table..
it is quite usual for me that ideas suddenly pop up in my head when i were busy or concerntrating on something else.. though sometime it is quite disturbing too, coz i'll be contemplating with my brain whether to draw it now or later.. when that later comes, the ideas were unfresh. If it have a face, then would be a sucking up and sullen!! hahahaha!
:P
ok got to go back on things i'm working on..